Brett's Brain

Episode No.
3
Season
–
Air Date
September 23rd, 2006
Episode List
Brett's Brain is the 3rd episode of season 1, and the 3rd episode of Team Galaxy overall.
Character Appearances
Edit
When the team is sent to investigate a planet inhabitated by creatures known as Computopians, they find that the super computer, the planet's main source of energy, is damaged.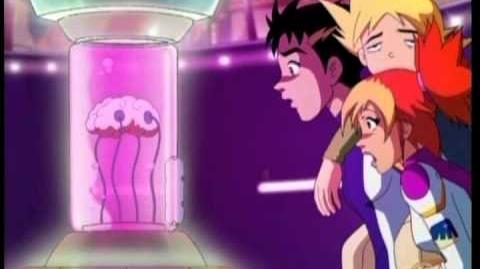 Ad blocker interference detected!
Wikia is a free-to-use site that makes money from advertising. We have a modified experience for viewers using ad blockers

Wikia is not accessible if you've made further modifications. Remove the custom ad blocker rule(s) and the page will load as expected.